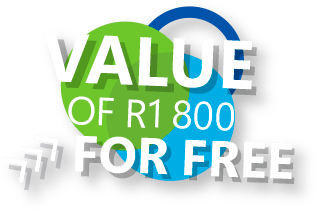 Sign up and get
Microsoft Office365 for Free
Use the applications that you know and love across all your favourite devices. Get Word, PowerPoint, OneNote, Outlook & Excel and 5TB of storage to use on your PC or MAC, Mobile Phone or Tablet.
Mahala by Microsoft
About Mahala
Mahala.ms allows people between the ages of 8 - 24 to sign up for Office 365. Through this portal you will be able to activate Microsoft licenses for the Microsoft Office 365 suite and 5TB OneDrive cloud-based storage services free of charge.
It is obtained through signing up at https://mahala.ms/signup/
ONENOTE
Your world, organized
WORD
Put your best words forward
EXCEL
Solve math problems and create graphs in minutes
POWERPOINT
Create presentations that stand out
OUTLOOK
Email, calendar, contacts all in one place
ONEDRIVE
Store your movies and memories and access from any device
How can Microsoft Office help me with daily tasks?
Get ahead with your assignments
with Microsoft Word.
Master your presentation skills
with Microsoft PowerPoint.
Budget your allowance and study loans
with Microsoft Excel?
Never lose a file or memory
with Microsoft OneDrive?